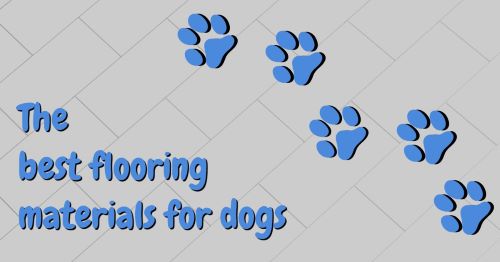 If you're a dog owner thinking about remodeling or buying a new home, it's a good idea to think about the best floors for dogs. Not only will the right flooring choice save you time and money avoiding damage from scratches and messes, it will also ensure your furry friend is as comfortable as possible at home.
Here are some of the best dog-friendly flooring materials to consider:
Laminate flooring
Laminate flooring is exceedingly durable and resistant to scratches, which makes it perfect for active dogs. Some laminate finishes mimic the appearance of hardwood flooring, but provide easier cleanup and better moisture resistance.
Cork flooring
Cork is an eco-friendly and cost-effective flooring option great for homes with pets. It's naturally hypoallergenic and antimicrobial, which makes it more resistant to mold and mildew when exposed to moisture. Best of all, cork has a cushy, shock-absorbing surface which makes it comfortable under your dog's feet.
Engineered wood flooring
Engineered hardwood is perfect for homeowners who want the aesthetic of real hardwood floors without the price tag. Since engineered wood flooring still contains actual wood, it's not as moisture or scratch resistant as other synthetic flooring materials. However, it's easy to clean and less costly to repair if damaged.
Pet-safe carpet flooring
Carpet floors might seem like a bad idea for pet owners - after all, carpeting is extremely susceptible to stains, odor retention and surface damage from claws. However, if you still want the same coziness of carpet in your dog-friendly home, there are some new and improved pet-specific options on the market you may want to consider.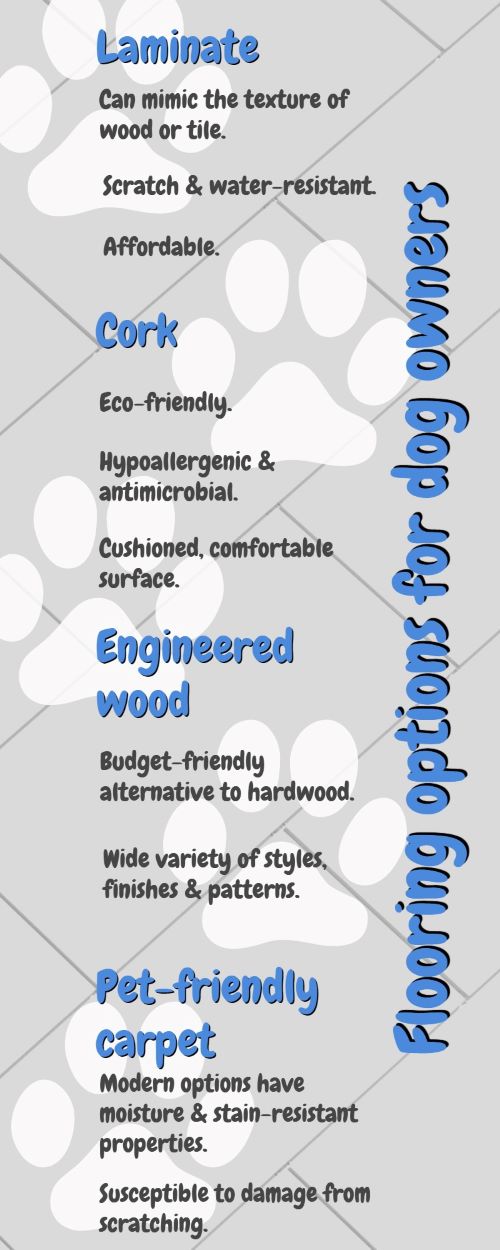 No matter what type of flooring material you choose for your home, using these tips will give you an excellent place to start your search. By weighing the pros and cons of each - and considering your budget - you can pick the best floors for you and your furry friends.